WLAN (802.11) and basic Networking sample MCQ and answers set-1
---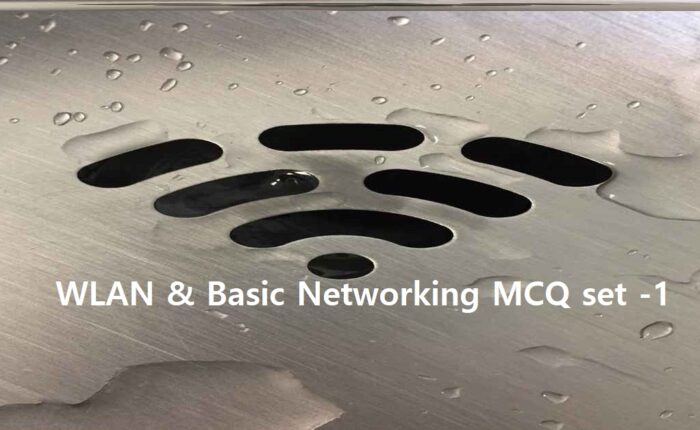 Here we will share some sample Wi-Fi and networking MCQ questions and answers. Answers are shared at end of the post.
♣ Note:
1. If you find any answer is wrong please share the correct answer with explanation in comment section.
2. If no answer is provided then it's written as TBD.
♣ Download two capture files:
♣ Questions: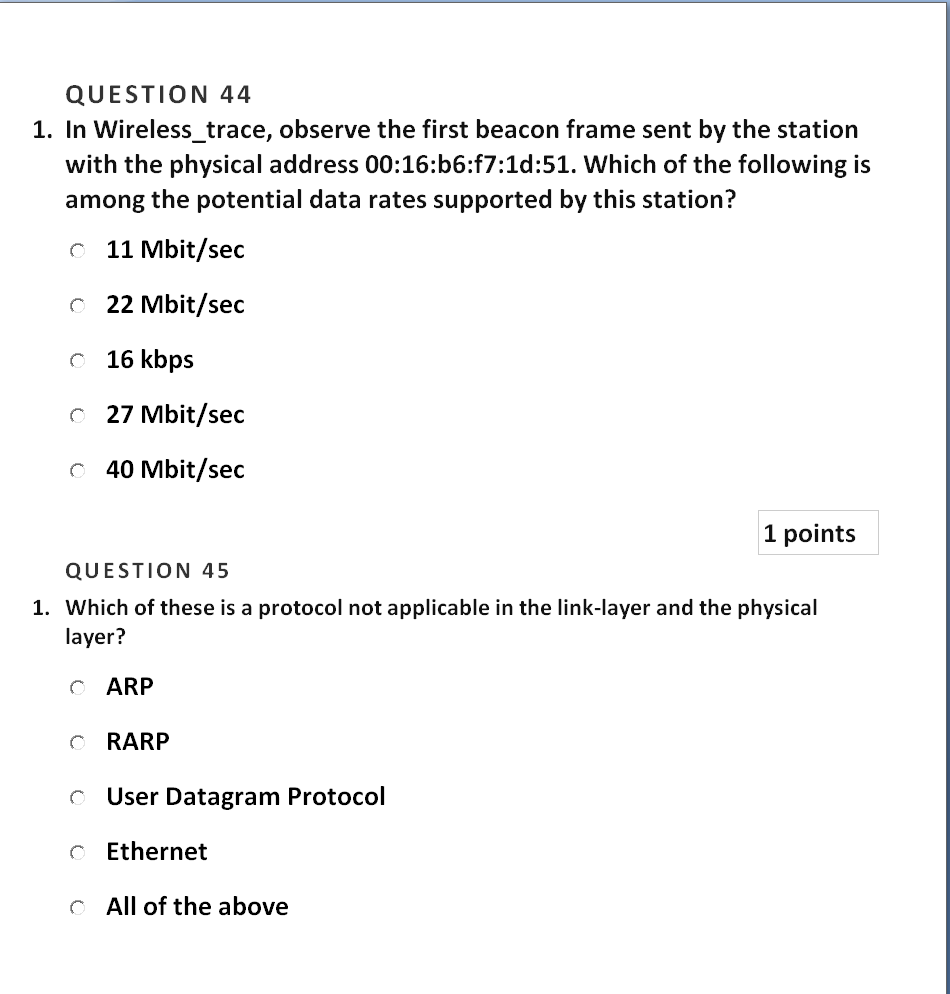 ♣ Answers:
Q1->Dynamic Host Configuration Protocol
Q2->802.11b-DSSS TBD TBD TBD
Q3->80
Q4->It will flood all connected hosts
Q5->TBD
Q6->00:06:25:da:af:7
Q7->62
Q8->Code Division signal weakening
Q9->Ethernet MAC protocol
Q10->HTTP caching
Q11->netweok-32-ARP-Link-48
Q12->Link layer by Ethernet
Q13->Dynamic Host Configuration Protocol
Q14->802.11
Q15->It is a re-transmission of an un-acknowledged packet *not sure*
Q16->All of the above.
Q17->TBD
Q18->ARP
Q19->WEP-128-open
Q20->CSMA/CD and CSMA/CA
Q21->None of the above
Q22->TBD
Q23->TBD
Q24->TBD
Q25->TBD
Q26->It maintains a congestion window
Q27->It is the time duration for which an entry in the DNS cache is valid for
Q28->It gets received by all machines on the network
Q29->IP layer.
Q30->00:16:b6:f7:1d:51
Q31->MAC address
Q32->IP
Q33->0.102400 seconds
Q34->TBD
Q35->TBD
Q36->Link Layer
Q37->TBD
Q38->55
Q39->TBD
Q40->TBD
Q41->54
Q42->192.168.1.102
Q43->It times out, and retransmits the lost packets
Q44->11 Mbit/sec
Q45->User Datagram Protocol
♥♥If you have any doubts or query please let me know in comment section or send mail at feedback@wifisharks.com.♥♥